HEALTH AND SAFETY AT WORK
In a technologically advanced production context, and designed to maintain the highest possible levels of security, the human factor represents a crucial element to ensure the success of any security policy and prevent the occurrence of unwanted events. The commitment of the Milazzo Refinery to constantly prepare and train its personnel is essential to promptly deal with any type of emergency.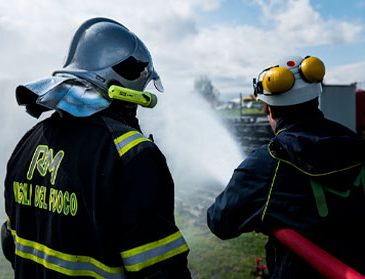 All Refinery personnel follow a periodic theoretical and practical training plan, with fire drills coordinated by the Internal Fire Fighting Team. It is supported by a Rescue Team made up of specialist rescuers for confined spaces and at heights "Search&Rescue Team". Periodically, exercises are also held with the National Fire Brigade.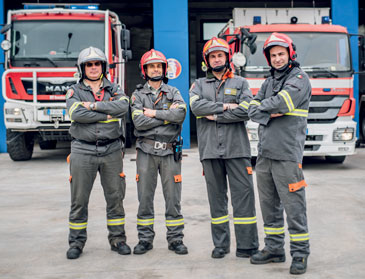 SECURITY AND ORGANIZATION
The Head of the Prevention and Protection Service (RSPP) is supported by various committees, in particular the Safety, Health and Environment Committees, who are entrusted with the tasks of guidance, coordination, verification, dissemination and promotion of safety, health and environmental issues.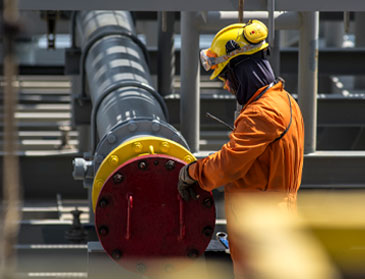 SAFETY AGREEMENT WITH SUPPLIERS
We have signed the Safety Pact with our suppliers, which formalises the mutual commitment to constantly improve performance in terms of health and safety. Third-party companies undertake to implement our high standards and procedures regarding both the health and safety of personnel and the protection of the environment. We also involve their staff in training sessions aimed at transmitting and reinforcing the culture of safety.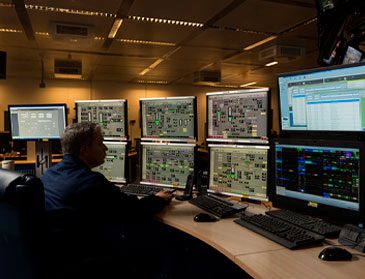 Most of our processes are automated and monitored in real time through consoles and graphical panels. We are constantly pursuing innovative digital projects that help us operate more efficiently and securely.